Picture this…it's the early hours of morning and you're blissfully dreaming. Suddenly, you're jolted awake by an ominous sound coming from the kitchen. Your stomach sinks when you hear a faint creaking, immediately recalling the all-too-familiar sound of the pantry door slowly giving way. You think back to the previous day when you were putting groceries away and recall how aggressively you forced that last can into the pantry, perhaps a bit too aggressively. Quickly surmising the impending doom, you throw back the covers and dash to the kitchen. But it's too late…the pantry door flies open, unleashing a thunderous "crash" that ripples through the home. Entire shelves of cans, boxes, bags and more are now sprawled out, covering your kitchen floor.
---
A lack of storage space is one of the biggest reasons why homeowners become frustrated with their kitchen, and it's not hard to see why. Storage is a peculiar problem, because not only do we take it for granted when it's in abundance, but once removed, the lack is almost immediately felt. A congested counter, an overcrowded pantry, and overflow storage that spills into other rooms are all signs that your kitchen's storage capacity can no longer meet your needs. While all of these may seem like mere inconveniences, they can quickly compound and have a significant negative impact on your day-to-day life.
The pandemic has made adequate storage an even bigger priority as people spend more time at home working, cooking, and hosting Zoom parties. Meaning that there's an even greater need for homeowners to get their storage under control. Thankfully, we have a few suggestions that could help! Keep in mind that, while these tips are best implemented during a full-scale kitchen renovation, some of these can be implemented with very little changes required if you're not quite ready to tackle a full kitchen.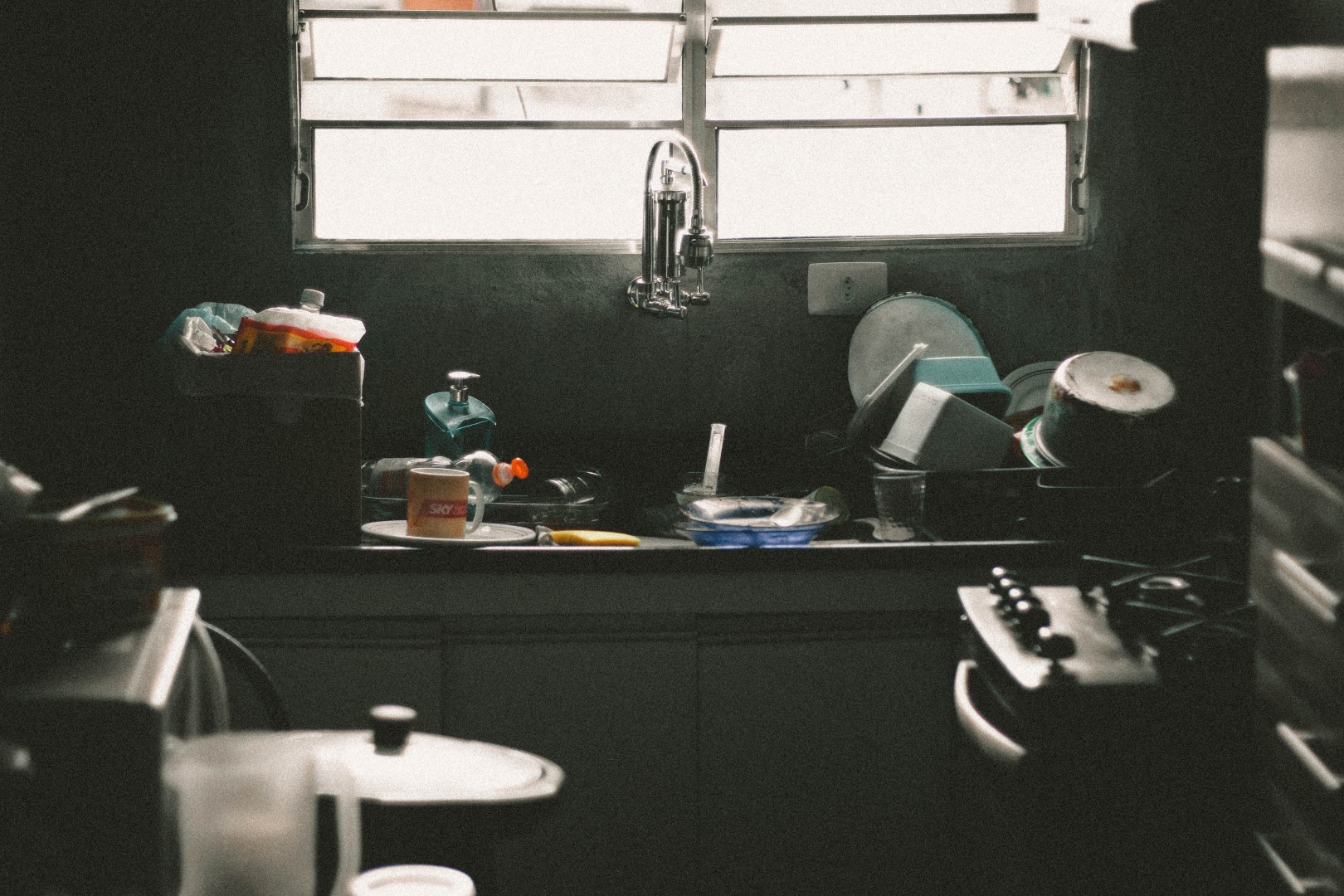 Strategy 1: Clear the ranks
The first step in winning the storage war with your kitchen is to clear the mess. Over time, you'd be surprised by how much clutter your kitchen can hide. Which is why it's important to first start by going through your kitchen and removing any expired items or anything that you simply no longer use. Once completed, it's time to optimize its flow.
The easiest and most effective way to do this is to establish your routine and how you use your kitchen. This is key as many people instead do their own research and optimize their kitchen based on others' recommendations. Now that's not to say that there aren't any rules when it comes to optimization, as there are certain standard guidelines that all efficiently designed kitchens will adhere to. But just remember that optimizing your kitchen's flow is all about you, and what is perfect for one could be a nightmare for another.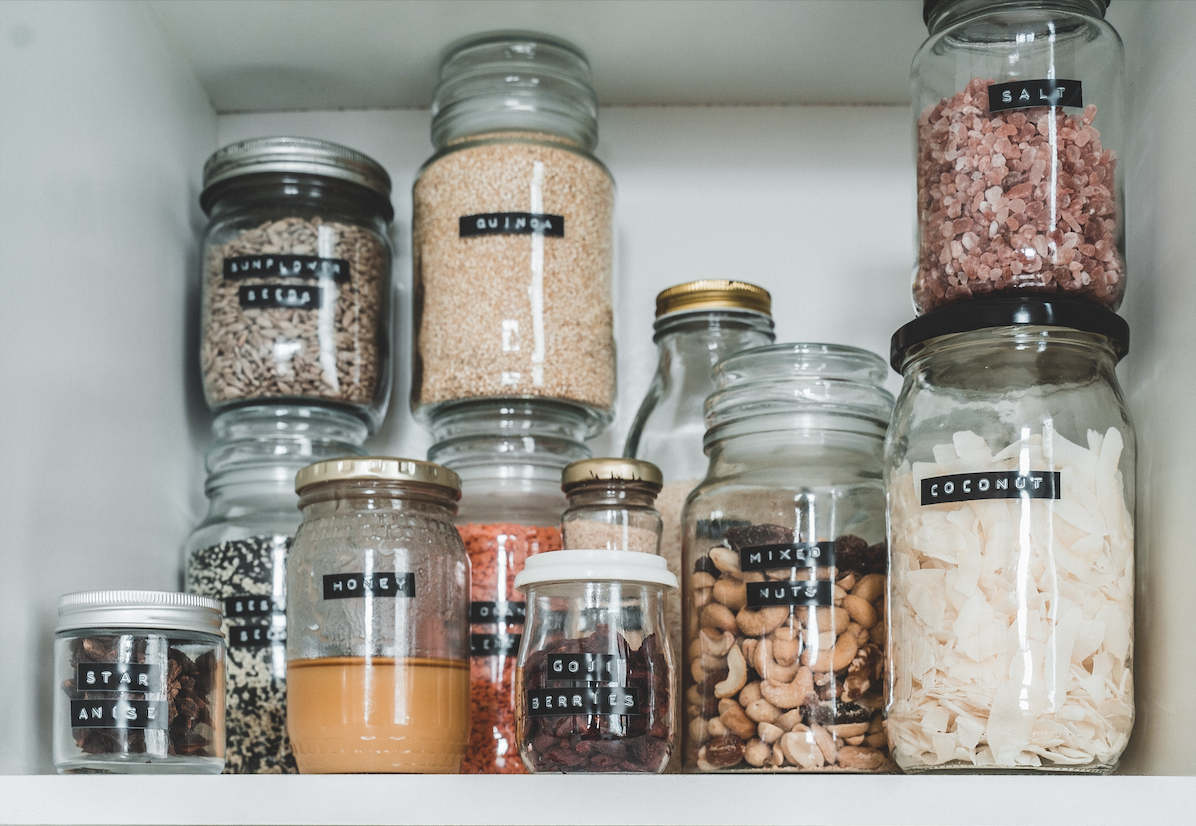 Strategy 2: Call in the reinforcements
Now that you've cleared the kerfuffle, it's time to call in the reinforcements! There are plenty of features that can help organize your kitchen, many of which can be tucked away into the cabinets themselves and out of sight. Let's go over 3 of the most popular:
MAGIC CORNERS
We've all experienced it before, the dreaded bottom corner cabinet. Seemingly never ending, this cabinet suffers from very deep shelves as a by-product of its cornered design. Meaning that items oftentimes get pushed to the back. From there, these items tend to be forgotten about, resulting in space being used for something that isn't even a vital component in your kitchen. Magic corners solve this by automatically sliding out when you open the cabinet door, so all of the shelves' contents are brought out for easy access. Considered the 'Cadillac' of storage solutions, magic corners offer several metal shelves and dividers, allowing you to easily access all items.
SPICE RACKS
Spices and cooking go hand in hand, but not so much if you have no place to put your spices after! Spice racks offer a simple, yet highly effective solution to this by providing a shallow set of built-in drawers that allow for easy access, the perfect spot for herbs and spices. For this reason, spice racks are best situated by your stove and/or cooking area for quick access.
LAZY SUSANS
Lazy Susans are a great alternative to magic corners if you're tight for space and/or would like to be budget friendly. Offering a slightly different access system, Lazy Susans stay inside the cabinet instead of protruding out when the cabinet door is opened. They are instead comprised of two circular shelves that rotate, allowing you to reach any stored items.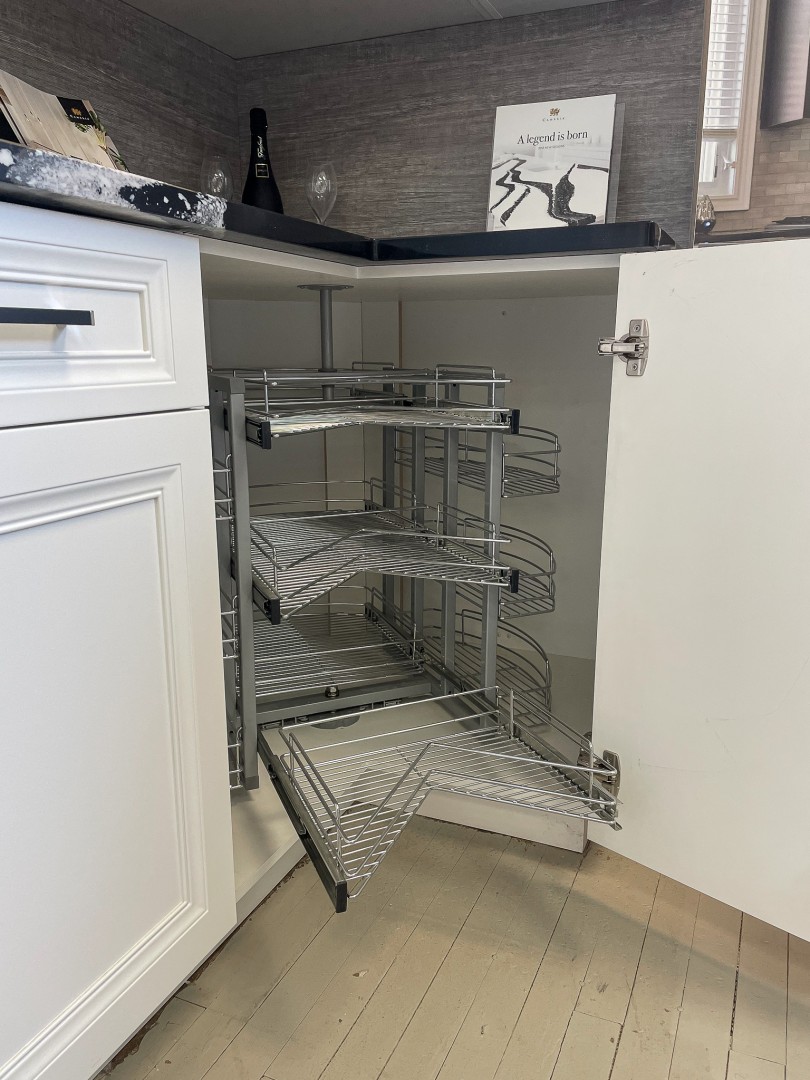 Strategy 3: Go on the offensive
After optimizing your kitchen's flow and deciding which organization tools to implement, it's time to look at more intricate solutions. These additions can include creating a walk-in pantry, adding open shelving, or building an island. All three of these solutions offer a significant boost in storage capacity, while adding to the aesthetic of the space. Keep in mind that the majority of these changes are quite complex and would require the assistance of professional kitchen renovation specialists to ensure that any work conducted is properly done.
---
And that's it! 3 simple strategies to help you turn the tides of battle and defeat your storage issues for good. Do you or someone you know need help adding more storage to their kitchen? We'd love to hear about it! Give us a call or book a free consultation at our showroom today.